Accedian Networks adds the Next generation of connecting your Telco fibre and Backhaul radio networks into one seamless Layer2 platform. The operational benefits and flexibility of bringing Carrier Ethernet into your connectivity equation are;
- Optimization of Network connections for multiple Network Services.
- Performance monitoring in real time of every connected circuit.
- Fast and managed network failover using your Network preferences not the Telco's.
- Routerless Layer2 networking by using your VLAN's in a Network Service Profile.
- RFC2544 Network performance tools for acceptance and future end to end tests.
Accedian devices are optimized for high capacity Fibre and outdoor fixed wireless networks where performance is subject to signal fade or drop. The current capacity of every connection and the real-time flow of packets across the entire network to dynamically groom traffic and maintain QoS based on fade while not requiring a "link down" status to react.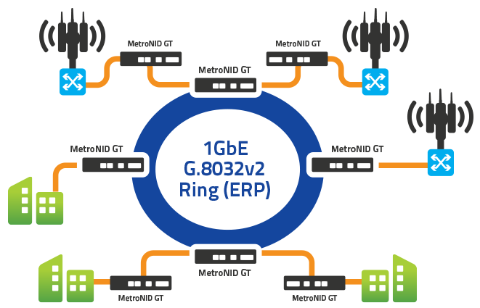 Contact LINKIT and Visit the Accedian home page.